It's 2023- everyone knows how to utilize Digital Marketing, but most not well. Erica & The Wolfe Team have been finetuning that skillset for over a decade; taking expansive sales & negotiating courses, as well as ongoing coaching to stay up to date on all the trends and financial impacts of this industry. Not to mention curation a web of contacts for over 10 years where most have just gotten started. We take pride in our marketing and operations as a well-oiled machine, sometimes making these transactions look almost too easy.
This is the main focus of The Wolfe Team - to offer a better Real Estate experience to all of our clients, and for them to maximize profits by getting their homes in front of as many people as possible.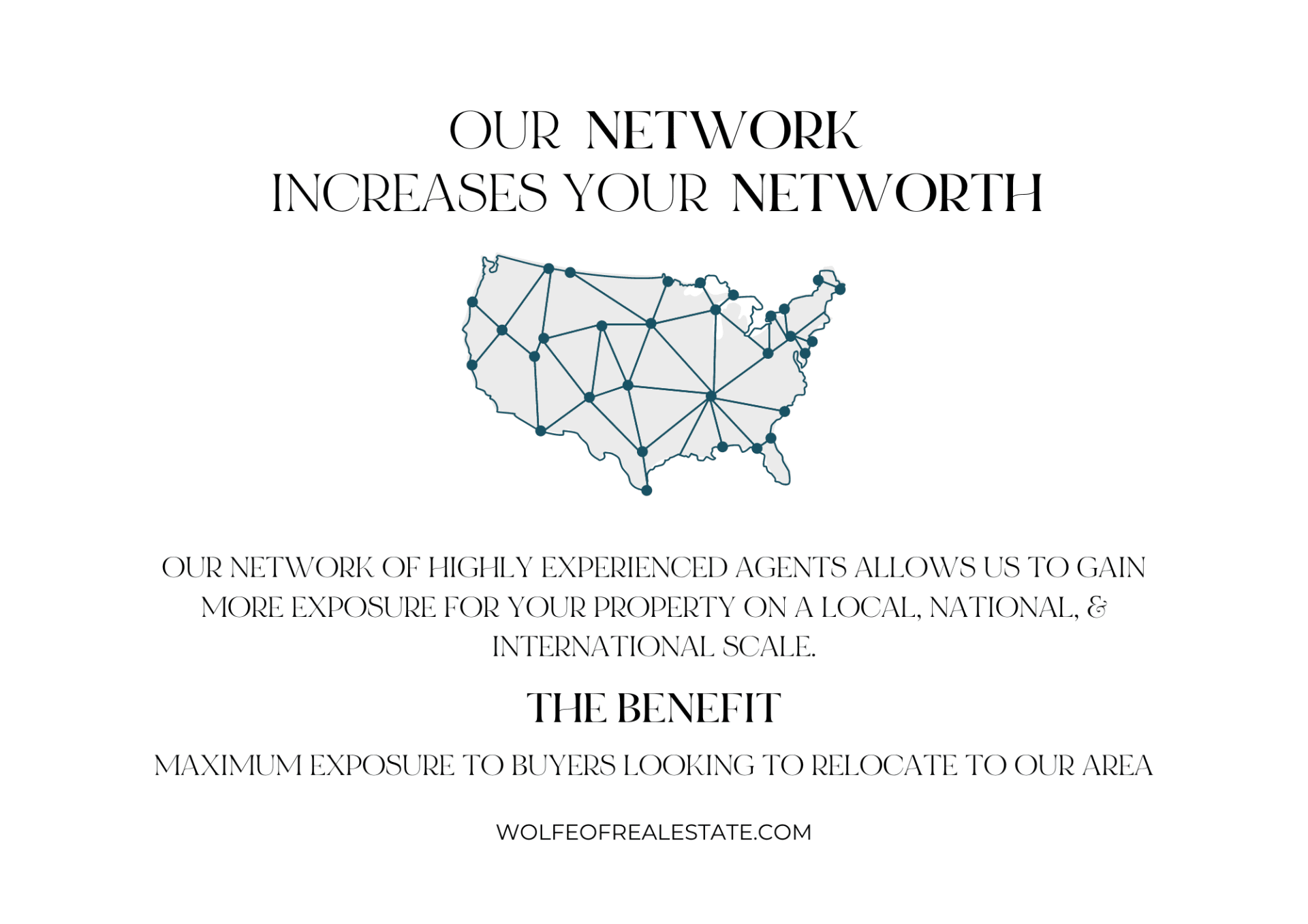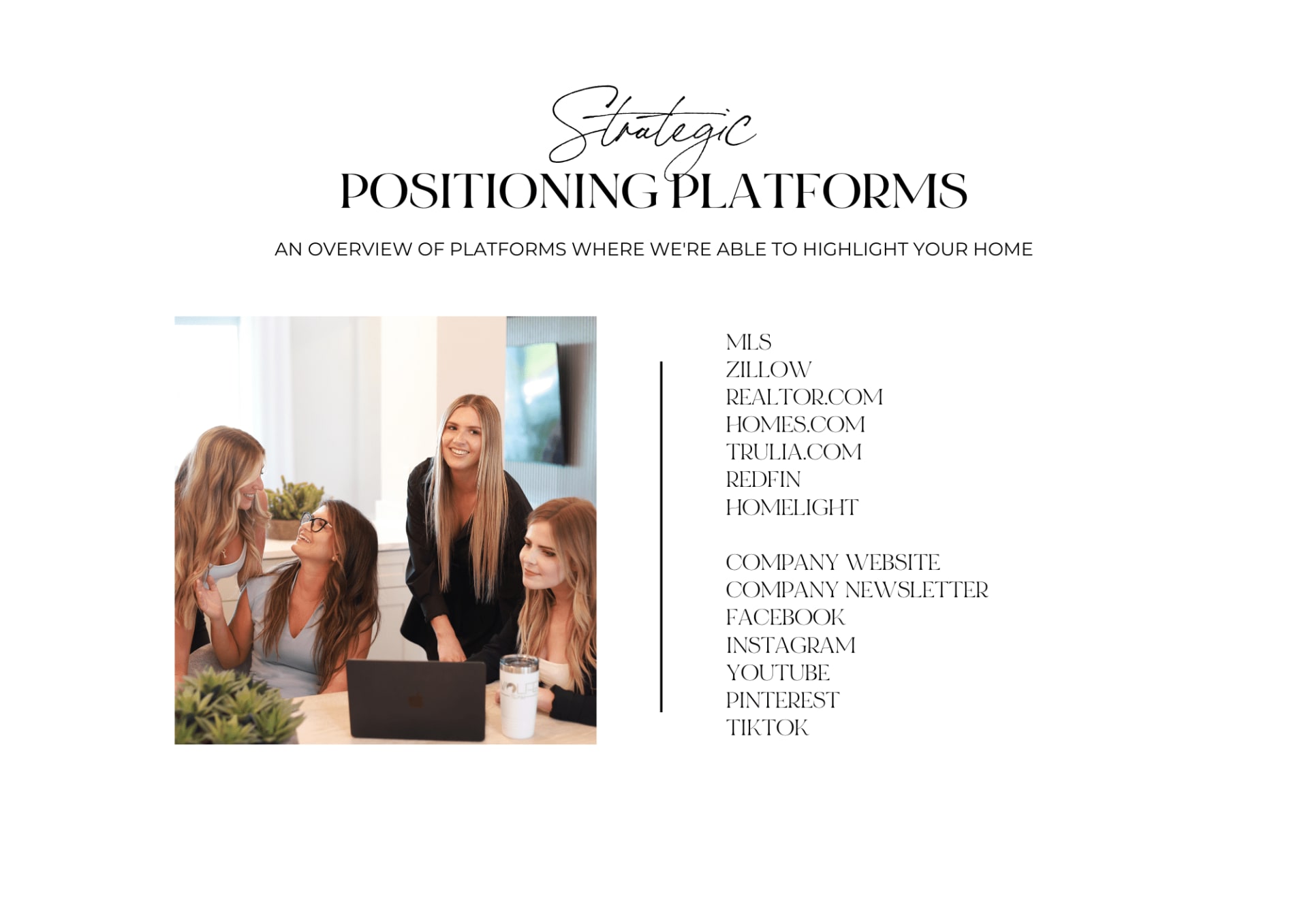 Take a look below at some of our processes and remember- anyone with a computer and a phone can create a social media post, but very few understand the importance of interlocking various platforms and the intricacy of showcasing your home directly and efficiently to the correct consumer.
Digital Marketing (Paid & Organic)

The Wolfe Team's marketing standard is nothing short of professional. We utilize trained experts behind the lens and every single property gets a full video home tour, drone footage, and staged photography. These professional images and videos are incorporated into our proven digital marketing strategy, where your home is showcased on over 87,000 real estate websites
Not only do we post organically but we also run paid advertisements that we pay for that puts your home in front of masses and not leaving it up to chance.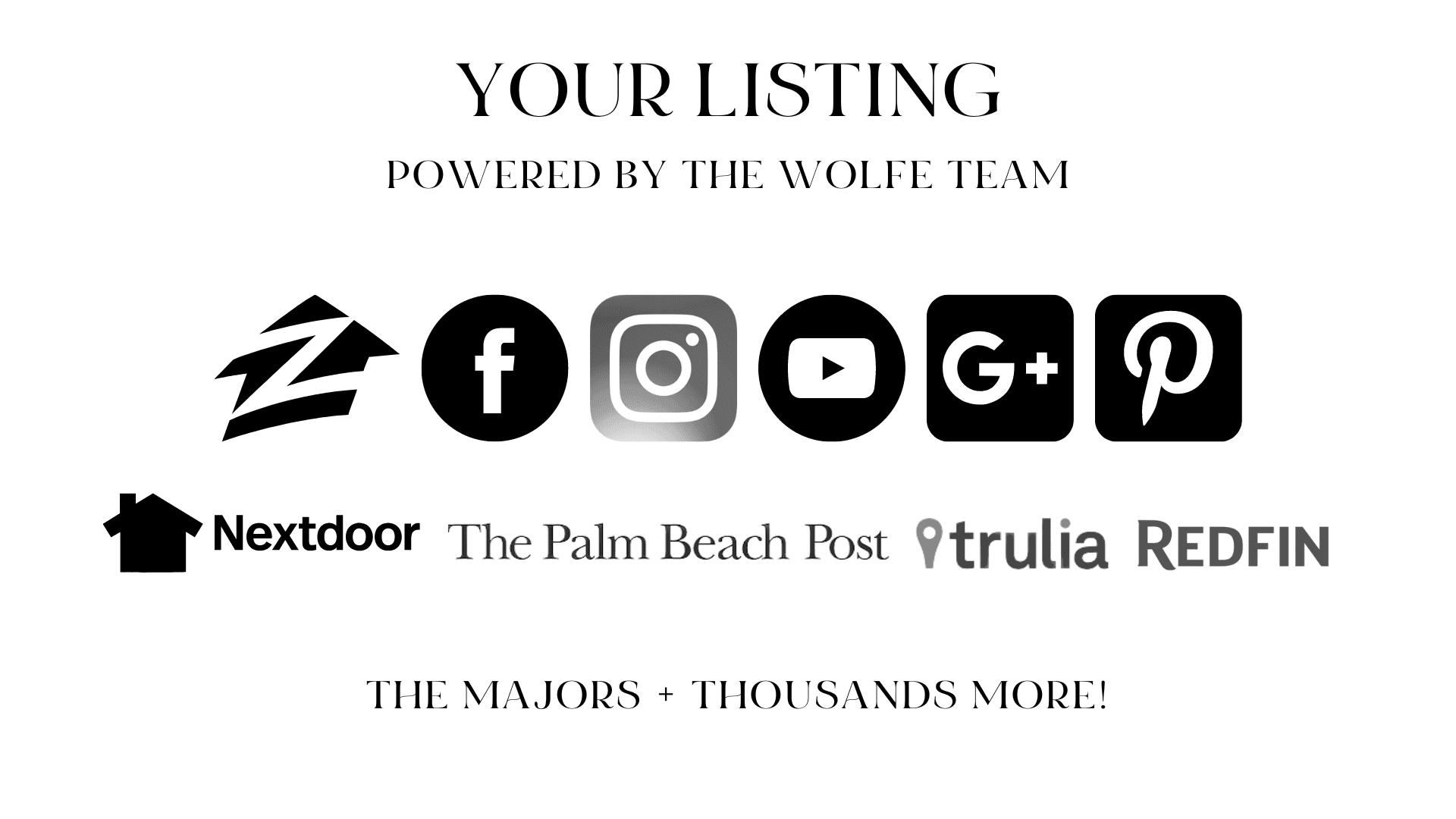 Single Property Website
User friendly website with all the important information, video tour, and traceable with consumer interest. All brochures and paid ads redirect to this special website showcasing your home only.

Carousel Home Posts & Story Posting
With Click-Through Links to Property Website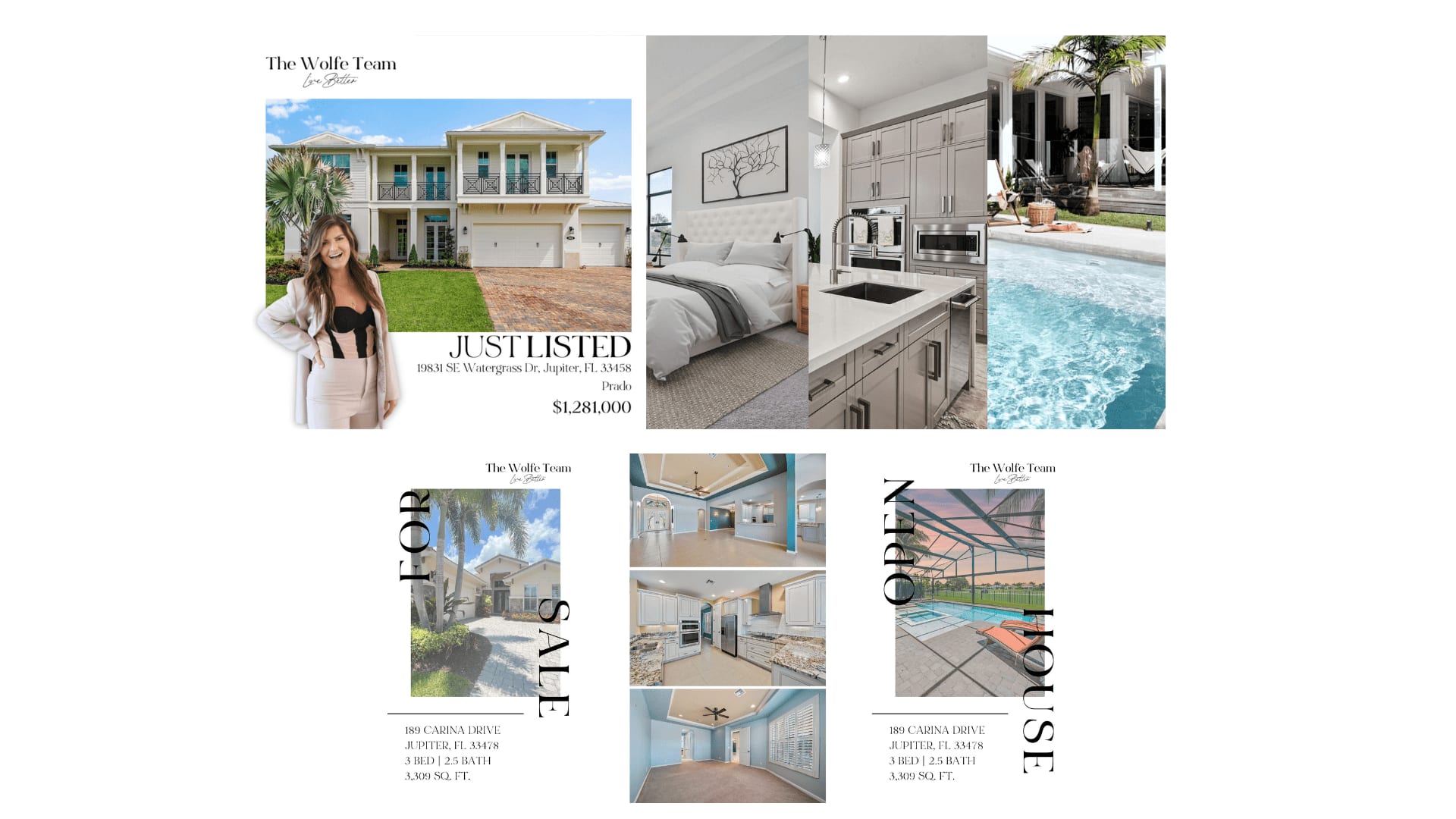 Youtube & Google Exposure

Print Advertising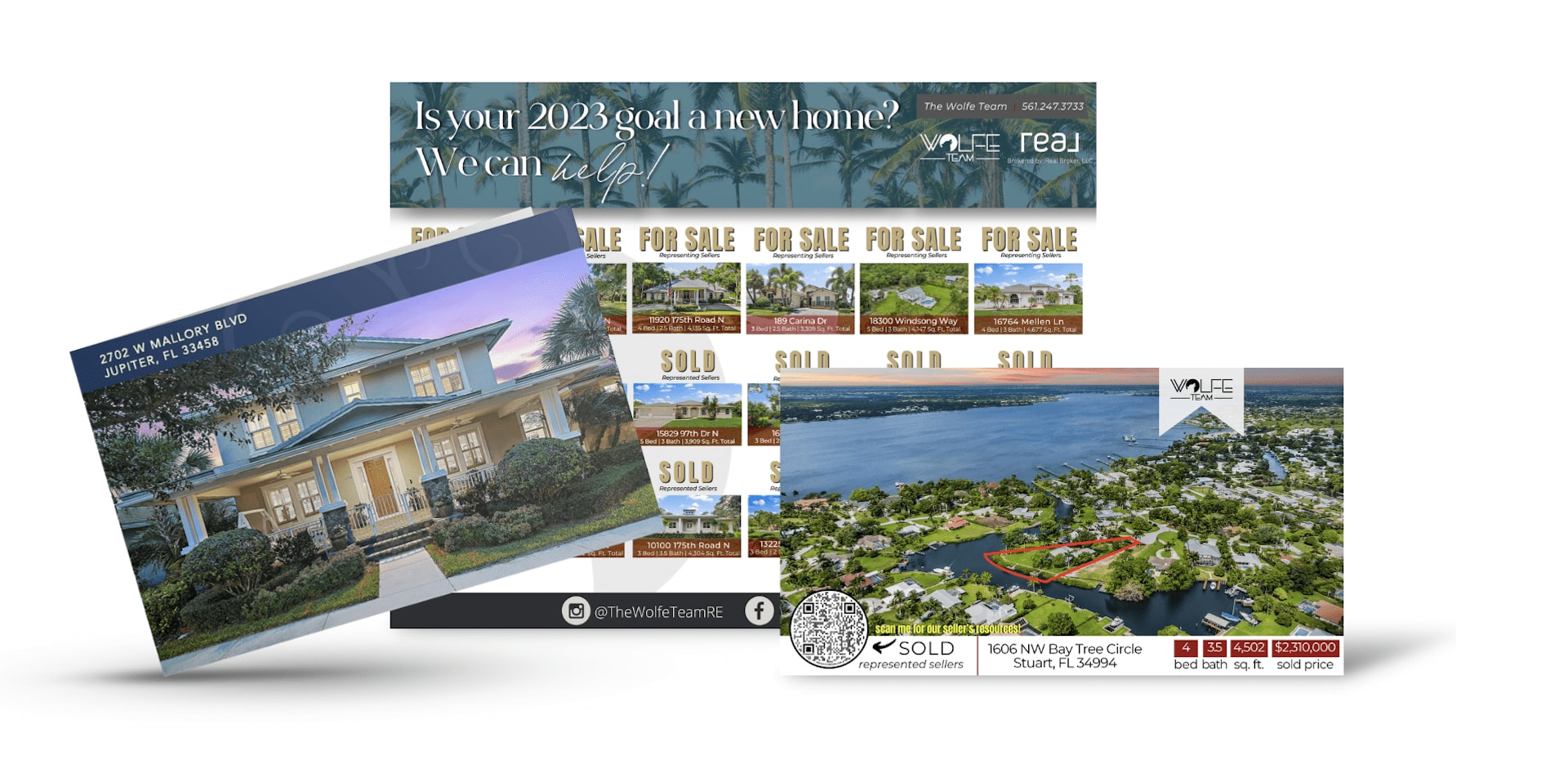 Professional brochures are created with QR codes that link back into our digital advertising funnel. Monthly mailers showcasing your home alongside just listed mailers to various communities and neighbors.
Pre-Market Reach

We have a diverse and extensive database that we have been curating since 2008. We are proactive and are always looking out for the best interest of our clients, showcasing them homes that directly align with their wants and needs.
We blast your home in a pre-market campaign to all producing agents in our area. We have a great reputation with top-producing agents and do our best to ensure the smoothest transaction from start to finish working alongside other reputable and trusted agents.
& SO MUCH MORE
send us a message to receive a complimentary digital marketing presentation